BLOCK DIAGRAM
NEL-MESH WIRELESS OPERATION:
Traditional RS-485 network
In a traditional RS485 network, each device requires wires, +, - (shield). All devices in same network need to be daisy-chained together from the first device to last to form a complete connection. The wiring process is labour-intensive and tends to be a challenge in most retrofit projects.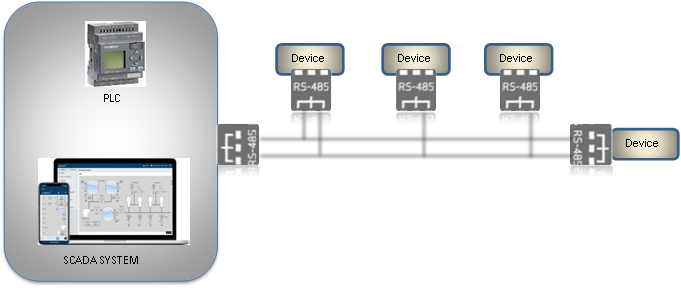 With NEL-MESH
The NEL-MESH wireless RS485 network solution completely eliminates the need for RS485 communication wiring. Each device, or group of devices can directly connect to NEL-MESH transceiver, and the job is done. The NEL-MESH transceiver transparently runs with any protocol and transmits data and commands wirelessly within a network. The NEL-MESH communicates from salve to master, from sensors and meters to data acquisition servers and gateways cost effectively and with minimal challenge.